As a board-certified gynecological surgeon, Dr. Gaby Moawad, the founder of CEAPS, brings a new unique approach to patients with his expertise and dedication.
Alongside his extensive experience in the field of Gynecologic Surgery and specialization in Minimally Invasive Gynecological procedures, Dr. Moawad excels in Laparoscopic and robotic techniques, using his many years of training and practice with his desire to impact patients' lives positively.
Dr. Moawad has proved himself to be a passionate and effective educator for many years. As Director of Robotic Gynecologic Surgery, Fellowship Co-Director and an Associate Professor in Obstetrics and Gynecology at The George Washington University, he has demonstrated his commitment to the field by not only serving his patients, but also educating fellow medical professionals on how to safely approach the most complex conditions.
Being named Top Doctor in the Washington DC area from the year 2015 to 2019 by the Washingtonian is just one of the many accolades and progress Dr. Moawad has seen through his career. He has received the AAGL Award for Excellence in Endoscopic Procedures from the American Association of Gynecologic Laparoscopists (AAGL) and has also taken on the roles of AAGL Chair of Research Committee and Chair of Robotic Committee, simultaneously being nominated for the board of directors at AAGL.
Dr. Moawad has earned many grants, most notably a grant in 2019 from the National Institute of Health Co-PI for "Using EV-microRNAs to identify a non-invasive biomarker of uterine fibroid outcomes."
In addition to being a published author, he is a recognized national and international speaker, joining the Editorial Board of the "Facts, Views and Vision in OBGYN" which is the official journal of the European Society of Gynecological Endoscopy (ESGE). For many years, he has regularly contributed to a variety of publications. Dr Moawad advanced the field not only through his work, but also through his commitment to academia and groundbreaking research.
With this experience and trust, Dr. Moawad's aim is to empower our patients to advocate for themselves in seeking the best care.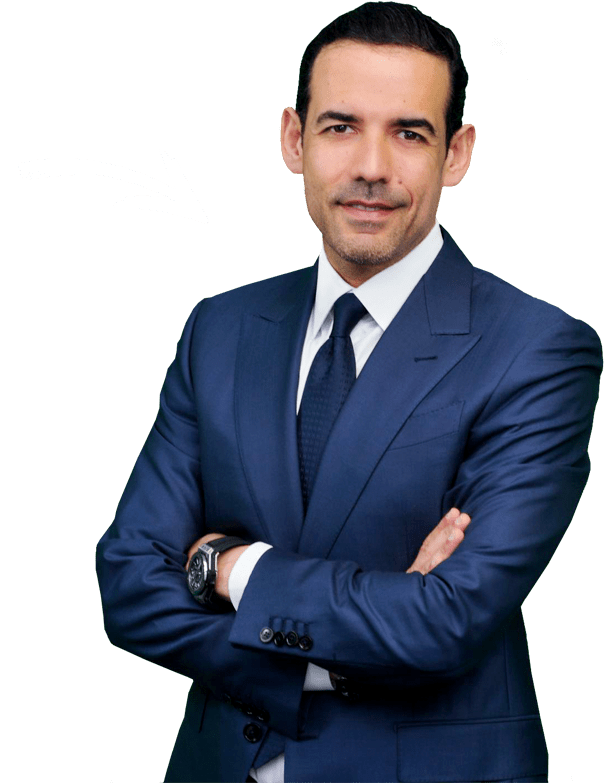 Dr. Gaby Moawad's Philosophy
AT CEAPS, our services encompass the philosophy of Dr. Gaby Moawad, which is based on his many years of extensive experience and hands-on work.
Dr. Moawad promises individualized care tailored for any complex gynecological case. His experience is backed up by his national and international reputation of excellence, as well as his career in the educational field. Dr. Moawad is committed to teaching future generations of doctors and surgeons by providing them with a better understanding of the struggles of endometriosis and fibroids.
With a multi-disciplinary team that works on the most complex cases, CEAPS is Dr. Moawad's answer to his desire to offer patients a higher quality of surgical care and better outcomes. Alongside his team of respected surgeons, Dr. Moawad brings 10 years of experience in advanced minimally invasive surgeries.
Dr. Moawad believes that no case is too complex for a minimally invasive approach. He regularly spends his time with patient advocacy groups, sharing advice and promoting the minimally invasive approaches to ensure patients know all of their options and are able to make educated and informed decisions, no matter their condition.
With determination, passion, and knowledge, Dr. Gaby Moawad strives to continue contributing to science through his research and publications.
The right course of action, combined with personalized care and experience is the #1 priority for Dr. Gaby Moawad.